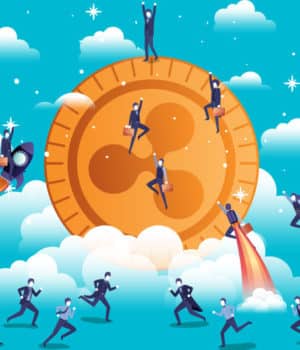 In the last week, one of the major price swings that the XRP coin saw was when it jumped above $0.21, giving hopes of a bull-run before hitting the support levels below $0.20. However, as compared to previous bearish blows, it was way less devastating for the currency as the price drop halted near $0.19.
Ripple's price momentum of recent hours makes it difficult to predict whether the volatility will be able to trigger the upside valley or the opposite of it will again disturb the trend for the worse.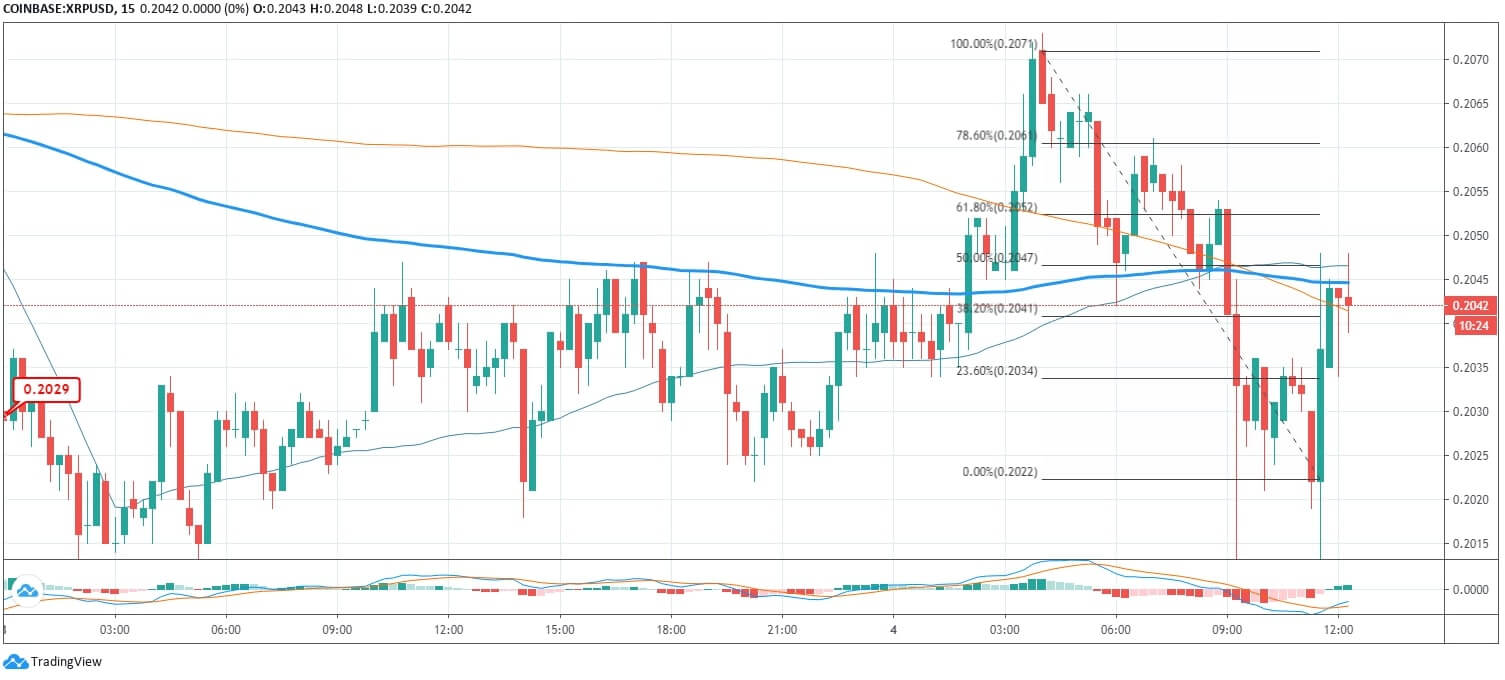 Today, the XRP coin firstly started to rise with a reliable pace and reached as high as $0.2071. Due to rejections, it immediately traded downwards, forming lower highs. The bearish pull saw a pause at $0.2022 before again heading upwards.
Right now, the XRP/USD is testing resistance above $0.2042, and it may continue to target further berries in its way up if bulls persist. Ripple currently lacks a positive momentum as, for long, it has not rallied above $0.22. The last time, the coin tried to cross the $0.25 price mark was in the first week of March (Pre-market crash time).
Yesterday, the XRP price remained around $0.20 only for the whole day. Also, it couldn't trade above the 50% fib level keeping its range-bound nature intact. Regarding its technical indicators, the coin holds a positive picture except for the 200-day EMA line, which is above the coin. The MACD indicator has just entered the bullish area while SMA lines are continuing after a bullish crossover.