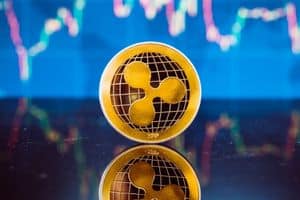 Many investors are waiting for the judgment of the lawsuit filed by the SEC against unlawful transactions with XRP. It has pushed the market cap of Ripple down in the last few years.
However, there is speculation that judgment might come in favor of Ripple, so the price has already turned bullish and is consolidating within a range. The file will be presented for judgment this year, and it may take a few more months for the final judgment. The big investors are accumulating XRP for the long term because of the positive sentiment in the community.
Ripple is now launching the XRP ledger sidechain, which will be compatible with the Ethereum Virtual Machine that helps the developer to take the benefits of the Ethereum sidechains so they can transfer assets seamlessly. It will be launched in the first half of the next year; now, the XRP-ledger sidechain is running on a test net.
Moreover, Ripple authority piloted a project last year with Central Bank Digital Currency, and they will continue to focus on this space. Recently they have partnered with the Royal Monetary Authority of Bhutan to launch a new digital currency.
The marketing and development teams are working aggressively to make Ripple one of the leading cryptocurrencies in the world. The price has been down due to various reasons in the last few years, so it is the right time to invest for the long term. Before investing, read our technical analysis of XRP.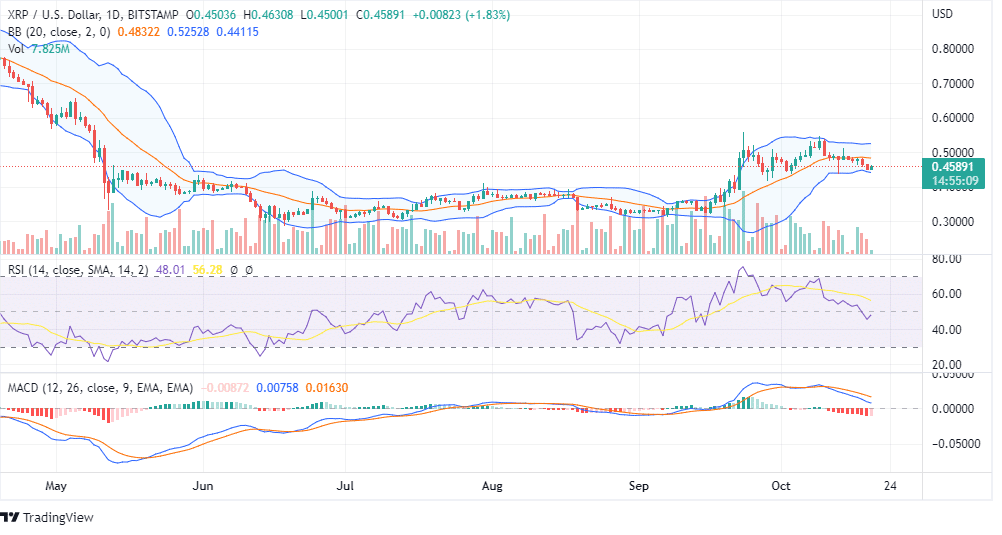 At the time of writing this post, XRP was trading around the support level of $0.450. If it breaks the support, the next support can be $0.4. We think it is not the right time to invest for the short term because candlesticks are forming in the lower Bollinger Bands. Most other technical indicators suggest bearishness. It may break the resistance of $0.55 or consolidate within the range.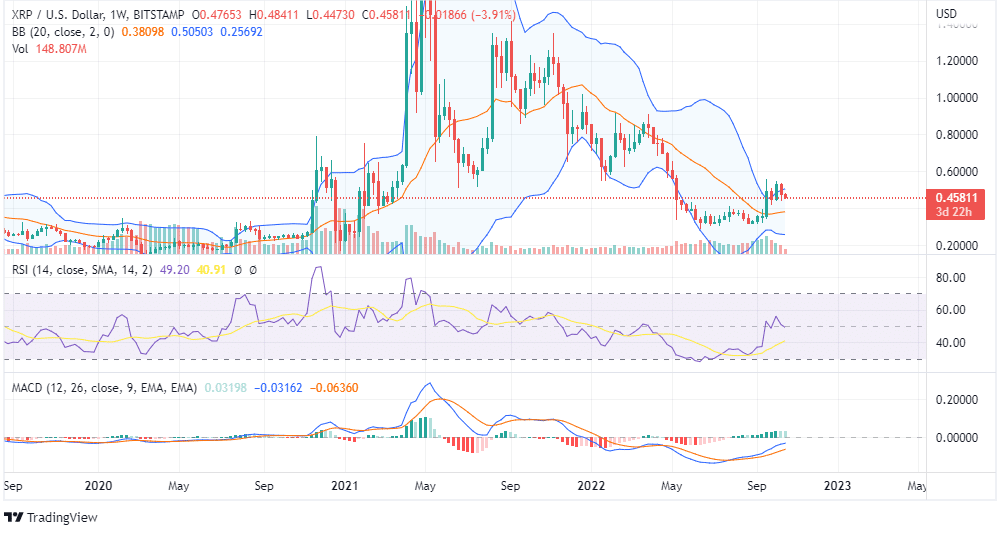 On the weekly chart, you can find a bullish engulfing candle in the second week of September, but now it has formed two weekly red candles that suggest a trend reversal. XRP may break the support of $0.4, so it might not be the ideal time to invest in this cryptocurrency for the long term. However, you can accumulate some XRP tokens so that if it breaks the support, you can accumulate more coins to average the price.