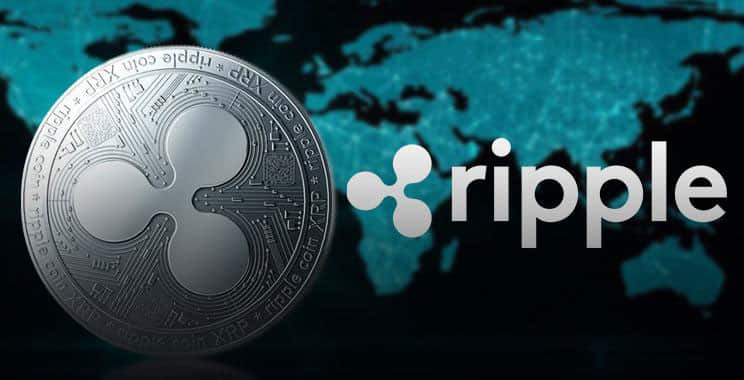 The crypto market performed splendidly in the first two quarters. The traders were eyeing for a good year ahead, but the expectation got shattered as the third quarter brought heavy fall in the price of the coins. Ripple was also caught in the same storm.
XRP coin started the last quarter of the year with marginally improved performance. The market pressure soon took over the coin, and the price started falling. The drop in Ripple price was quite voluptuous. The same might take some time to recover.
Ripple Price Analysis:
XRP coin was at $0.277 on August 26, 2019. Till August 31, the price slipped to $0.259 by 6.40%. September started with a moderate movement of around $0.259. Later, the price escalated to $0.328 by 25.36%. Later, Ripple's price dropped tremendously to $0.218 by 43.87% fall. The last few days brought a slight recovery that brought XRP price back to 0.258 by 18.24% hike. October started with recovery. The price climbed to $0.300 by 14%. The coin slipped immediately to $0.251 by 18.69%. The price again jumped and touched $0.305 by 21.59%. The month reflected 13.62% growth as the coin closed at $0.294. November opened with a slight uptrend. Later, the price moved to $0.209 (a new 52-week low) from $0.310.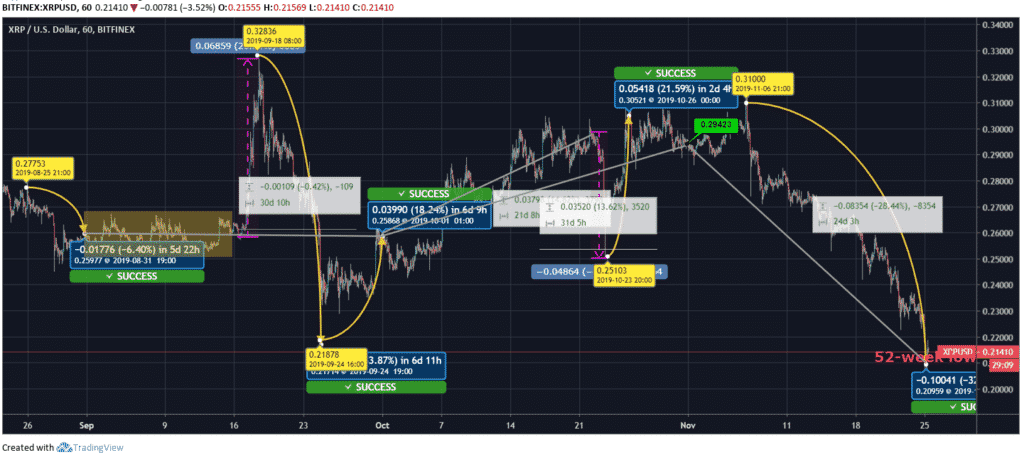 The traders who are interested in Ripple are suggested to hold their investment for some time. The current scenario is not suited for investment. However, in the future, XRP coin would give a marvelous return as it is counted among the most result-oriented coins. For intraday trading, the traders must not hope for profit as the coin has dropped below the next support level at $0.205.