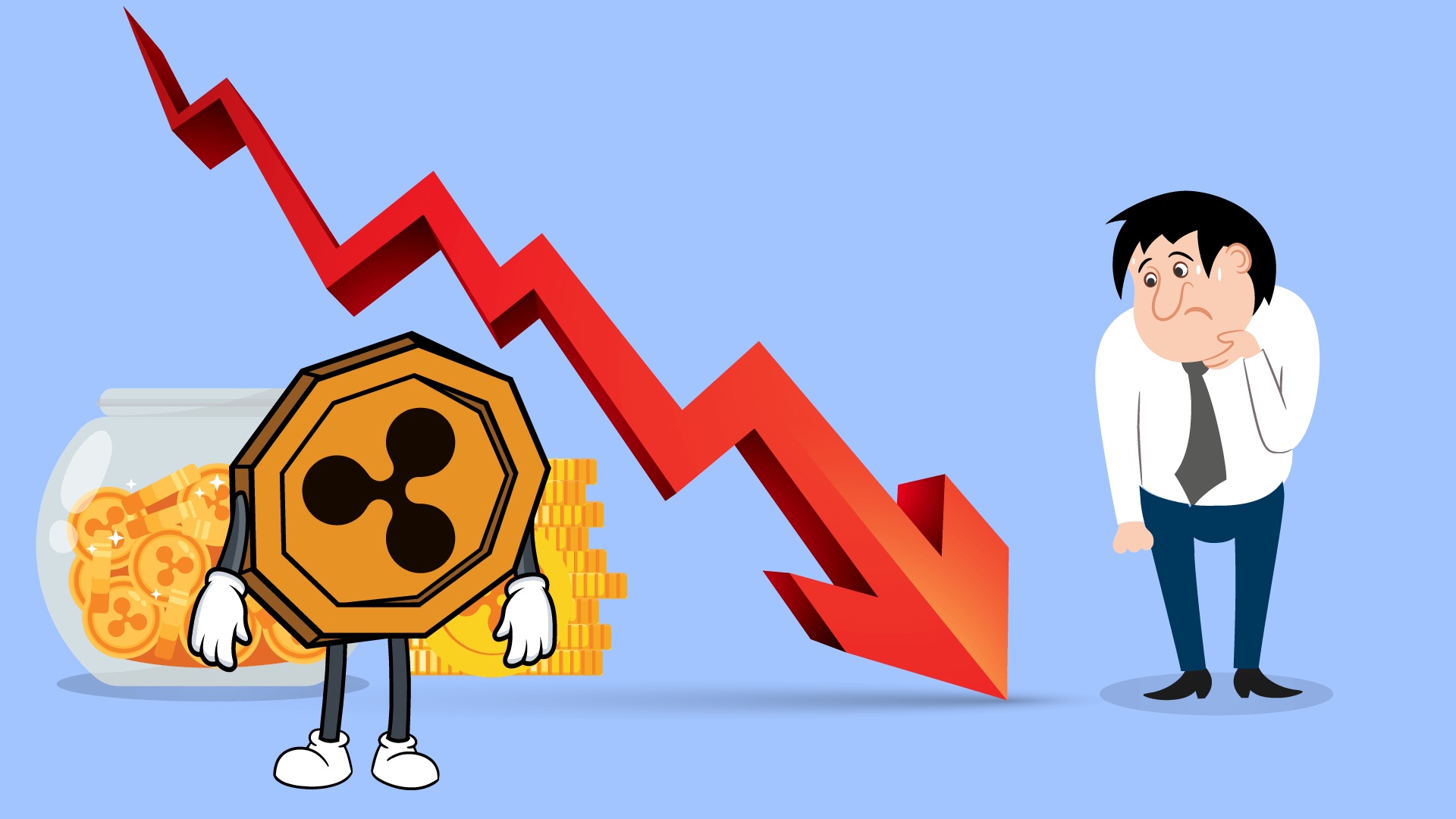 Ripple's current price roams around $0.2298, and it may seek support at 0.20 as per the current momentum noticed
Investors may not find any sudden improvement in the XRP price anytime soon
Ripple (XRP) has followed the market trend and got trimmed by 16.34% over the last week. At the time of writing, XRP price was trading around $0.22298 with bearish influence intact. Investors shouldn't expect any quick recovery in the coming days.
XRP/USD Price Chart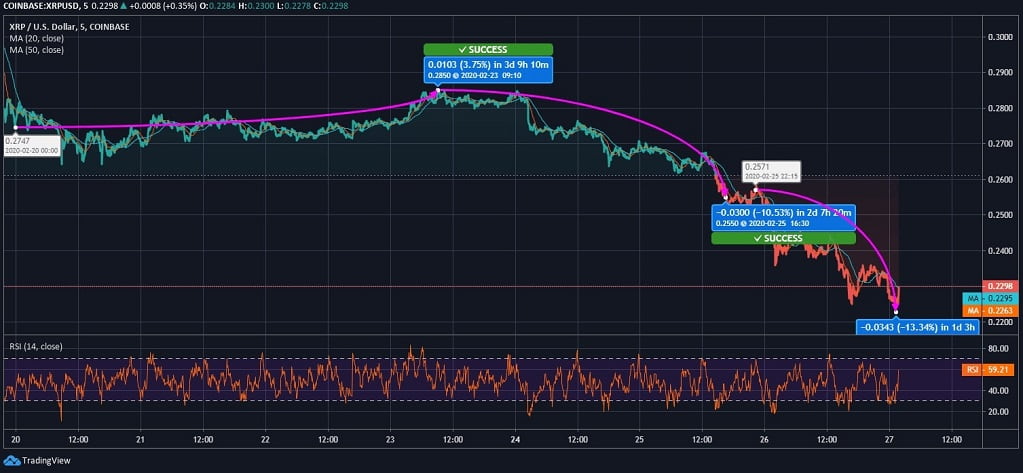 Ripple coin started February 20 at $0.2747, and in the next three days, the price was up by 3.75% and got placed at $0.2850. After this moderate hike, the coin was followed by a huge fall of 10.53% and corrected down to $0.2550 by February 25. Then, XRP continued its downside movement, and again it fell tremendously and marked a 13.34% downward correction in the last two days.
XRP Price Prediction
Currently, Ripple crypto is trading towards its strong support area at $0.20. The market cap of XRP on February 20 was 11.913 billion USD, and over the last week, it has been abated by 9.980 billion USD. If we look at the technicals, the current price is moving ahead of its 20 days and 50 days moving averages by marginal difference. Its RSI is at 59. However, no quick recovery seems imminent now. It may take a few small steps towards an upside rally.